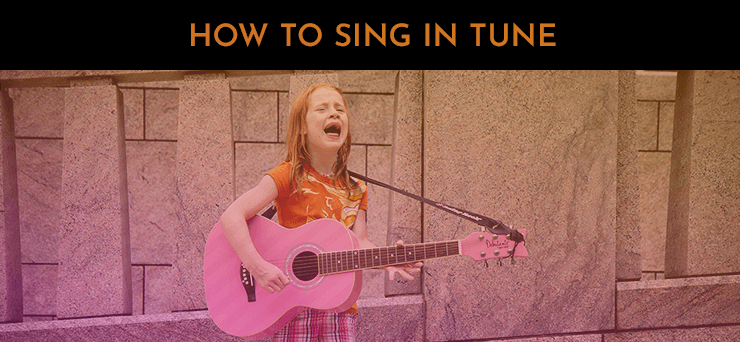 By Camille van Niekerk
Online video lessons allow you to learn at your own pace, review previous lessons on demand, and access instruction on any topic, any time. But there's one component that video lessons can't easily account for: the ability to measure your pitch accuracy. Within a private, one-on-one lesson (either in person or online), a skilled teacher is the one providing feedback on your pitch accuracy. Chances are, you've chosen video lessons for both the convenience and the cost. So how can we get that feedback without a teacher?
Good news: there's an abundance of technology that you can use to analyze your pitch accuracy and train your ear - at no additional cost. Read on to learn how!
1. Use a virtual keyboard and chromatic tuner to improve your pitch matching
The simplest way to begin training your ear is to work on matching pitch. Remember, pitch is the "highness" or "lowness" of a note, and it is notated with both a pitch letter name and an octave number. For example, "middle C" on the piano is called "C4" in scientific pitch notation. A soprano's "high C" refers to the pitch "C6". And most orchestras tune their instruments to the pitch "A4". You can hear what these pitches sound like by using a virtual keyboard with scientific pitch notation: https://www.harpkit.com/online-tuner.
To match pitch, you must sing the same pitch that you're playing as a reference. For example, if you play a C4 and then sing a C4, then you are matching pitch correctly. To determine which pitch you're singing, use a chromatic tuner like this one: https://tuner.ninja/.
*Note: chromatic tuners like the one above are very sensitive, so you may see that you're close to the reference pitch, but are not 100% "on". With this particular chromatic tuner, the pitch will turn green when you're perfectly in tune. But as long as you see some green, you can rest assured that you're "close enough". In fact, a singer can be a few "cents" flat or sharp before most listeners would notice they're "out of tune". Give yourself a small margin of error and look for at least "some" green on the tuner, even if the pitch name doesn't stay green the whole time.
2. Practice matching pitches within your comfortable vocal range
You'll have a much easier time matching pitch within your comfortable singing range! If you haven't yet determined your vocal range, walk through the steps outlined in this article: https://www.30daysinger.com/blog/finding-your-vocal-range. Ensure you're singing the correct reference pitches with a chromatic tuner (like Tuner Ninja). You can also use the range finding tool on the SingSharp app.
Here's a general range guide for your reference:
Soprano: C4-C6
Mezzo-soprano: A3-A5
Alto: F3-E5
Tenor : B2-A4
Baritone: G2-F4
Bass : E2-E4
3. Use a pitch app to check your accuracy on vocal exercises and songs
Both of the apps below contain vocal exercises and songs for you to practice, while providing real-time analysis of your pitch accuracy. As you explore these apps, note the "range" listed and adjust as necessary. Remember, these exercises do not provide any instruction on vocal technique: they're just for ear training and improving your pitch accuracy! They're great for this specific purpose, but I don't suggest upgrading to the paid versions (unless you want access to more exercises).
Both iOS and Android: SingSharp https://www.singsharpapp.com/
iOS only: PerfectPitch https://apps.apple.com/us/app/learn-to-sing-perfect-pitch/id1409450884
Another good iOS app for ear training is called SingTrue. If you want to purchase add-ons in this app, they are useful!
Note: the above apps require you to use headphones while you practice. This is so that your phone's microphone doesn't pick up on the exercise or reference pitches, only your voice.
4. Use a karaoke app to practice songs and analyze your pitch accuracy
It's one thing to match pitch and sing in tune during vocal exercises. It's another thing to stay in tune while you're singing a song! This is where many singers struggle, because the melody is not typically played as a guide (as it is during vocal warmups).
To ensure that you're staying in the correct key with good pitch accuracy, use a karaoke app like Smule, which displays the melody on-screen and analyzes your pitch in real time. Higher on the screen denotes higher pitch, whereas lower on the screen denotes lower pitch. The rhythm of each lyric (or syllable) is displayed via the length of the bar.
You can learn more about Smule and download for iOS or Android here: https://www.smule.com/.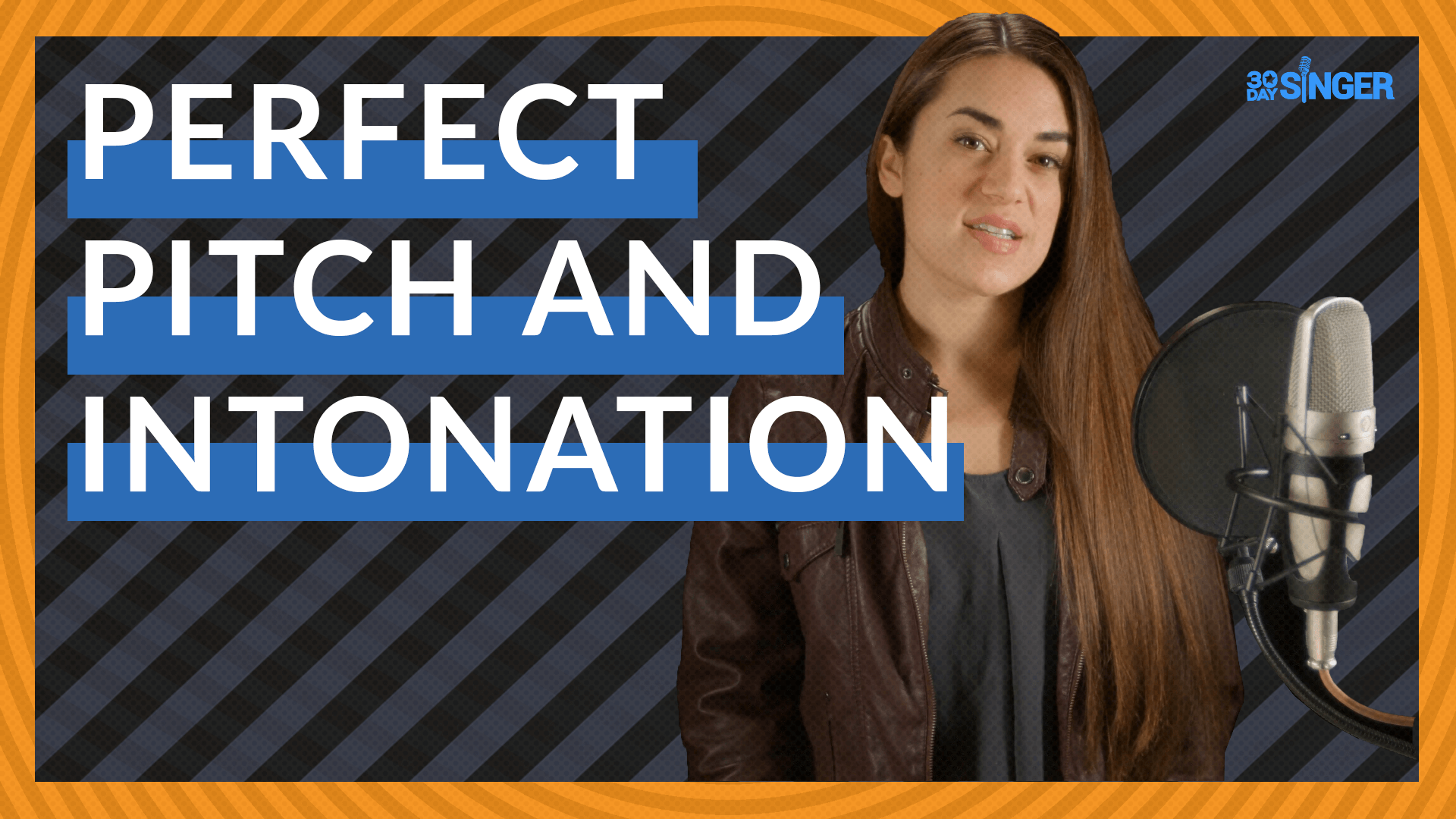 Final thoughts:
As you adjust your singing according to the feedback you receive from tuners and pitch apps, you're training your ear and your voice to coordinate better with one another. As we've mentioned before, the vast majority of singers are not "tone deaf". Rather, they're untrained and inexperienced when it comes to hearing pitches and singing them back (pitch matching) or learning melodies and singing them without a guide vocal (singing "on-key"). Eventually, you won't need to rely as heavily on a chromatic tuner or pitch app to tell you when you're in tune or not! The ultimate goal is to train your ear, so you can tell the difference between "in tune", "flat", and "sharp" - and make the necessary adjustments to sing in tune.
---