How It Works
Everyone can be a great singer with our method
Extend Your Vocal Range
Using simple exercises and vocal strengthening techniques, we will extend the range of your voice so you can hit more notes than ever before!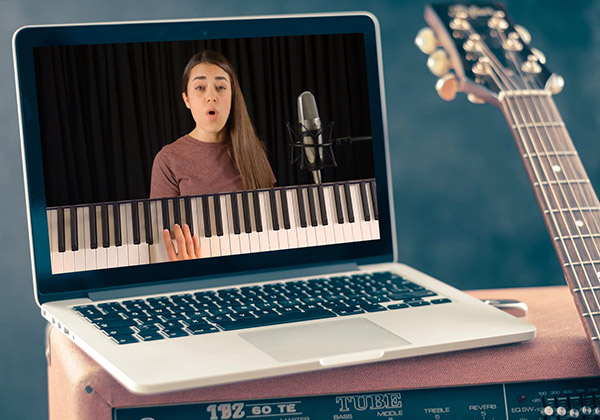 Develop Vocal Power
The secret to an amazing singing voice is power. This course will strengthen your voice and train you on proper breath control to give you a maximum vocal power.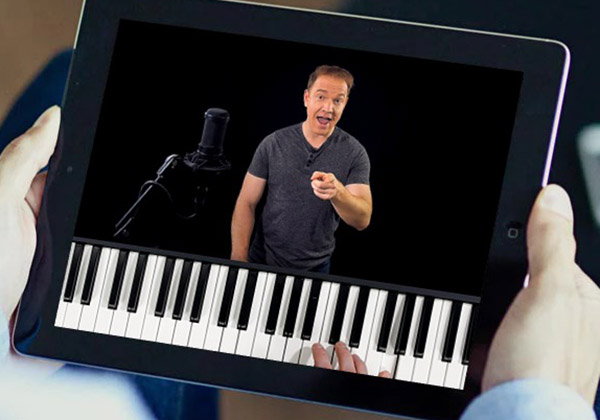 Build Confidence
Being able to sing in front of others is so much fun, but can be intimidating at first. We will give you the confidence to perform and show off your amazing singing voice!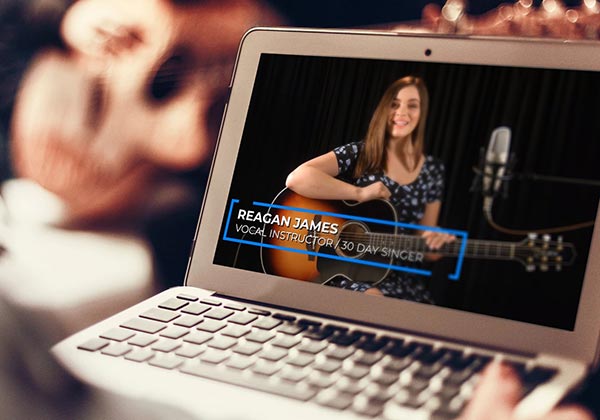 What's Inside The Course?
Everything You Need To Become A Great Singer
01
30 Day Beginner Courses
With just one lesson a day for 30 days, we'll teach you the foundations of healthy vocal technique all the way up to how to prepare for your first performance. We'll introduce basic techniques to help grow your confidence and range, then dive into fun style techniques and end with a focus on performing.
02
Style Studies
Develop a signature sound of your own by studying popular types of singing, ranging from classical to pop to rock. We'll break down how to achieve the singing style of your favorite artists – for both guys and gals! Learn the style of Adele, David Bowie, Ella Fitzgerald, Freddie Mercury, and more!
03
Advanced Vocal Techniques
Have you ever wondered how to harmonize? Maybe you have trouble with pitch, belting, or simply extending your range. Our advanced techniques tutorials guide you through all the most common concerns for singers who are focused on continued improvement and growth.
04
Performance Training
If you're singing for an audience (or are looking forward to doing so), we have tips and advice from experienced singers to calm those stage nerves and come prepared for any show. Even if you are not a touring artist, we'll teach you everything you need to feel comfortable and confident no matter who you're singing for.
Get A 14 Day Free Trial!
Save HUNDREDS per month compared to traditional vocal coaching.
Access everything we offer for 14 days totally free, then just $29.95/mo.
---
Frequently Asked Questions
Will the course work for beginners?
Absolutely! The course is designed for singers with no experience or want to go back and study the basics.
Is it true that some people are born "musical" and that I might be "tone-deaf"?
It can take some people a little longer to find their voice and comfort level with training their own ear to listen and then sing accordingly. This should never stop anyone from taking lessons since all things musical take practice and consistency! We all learn at a difference pace, so it's totally normal.
Is it really true that I will notice a difference in my singing voice in only 30 days?
Yes! If you take the time to follow along with the all the exercises and even repeat lessons where you feel you need more work, you will improve. The more consistent you are, the better the results.
What if I can't practice every day? Can I take longer?
The beauty of the course is you can always go at your own pace, your own schedule. These lessons are available 24/7, so get in some practice when you can and skip a day if you're not able to focus.
It says that there are guaranteed results, what does that mean?
If you aren't happy for whatever reason, we will give you a full refund within 30 days. We want you to be happy!
Will I be playing guitar during the course?
You don't have to play guitar or piano to be able to use this course. We like to talk through what chords or keys we're using in case you do have an instrument and would like to use it during the course.
* "The Voice" and The Voice logo refers to the NBCUniversal Media, LLC ("NBC") television show, known as "The Voice." "The Voice" and The Voice Logo are registered trademarks of Talpa Content B.V. besloten vennootschap (b.v.) NETHERLANDS Zevenend 45 1251 RL LAREN NETHERLANDS ('Trademark Owner"). Neither NBC, "The Voice," or the Trademark Owner sponsor, endorse, or is otherwise associated with 30-Day Singer.